We had quite the adventure this afternoon. Yesterday Adeline got unusually fussy. She was crying pretty hard from about three in the afternoon unil she went to sleep and then woke up in the same terrible state this morning. I figured she might be teething (we don't know much about teething symptoms since she only has five) and dragged her off to church. I considered staying home but I had a committment at church so off we went.
While at church Dabo took her out of the service and let her play a bit. I didn't want to put her in the nursery in case she was sick. While he was out there he began to notice that she wasn't using her right arm. Sure enough, she wouldn't raise her arm, lift anything or even grip your hand if you put it in her hand. She just hung it limply against her side. After consulting with some nurses at church we decided it was best to take her into the urgent care facilities by our house.
We got in pretty quickly and the pediatrician on call examined her and preceded to explain to us that it seemed she has
"subloxation of the radial head" or "nursemaid's elbow."
Click the link for more information on this condition. This happens when an arm has been pulled too hard and the two bones that connect at the elbow are separated. Its quite painful but can be corrected immediately by the doctor. So, he "fixed" her and sent us on our way! She seems much better now. Her elbow is still a big swollen but we're anticipating a full recovery and plan on being extra careful with our precious girl.
Enjoy these pictures of her NOT crying :)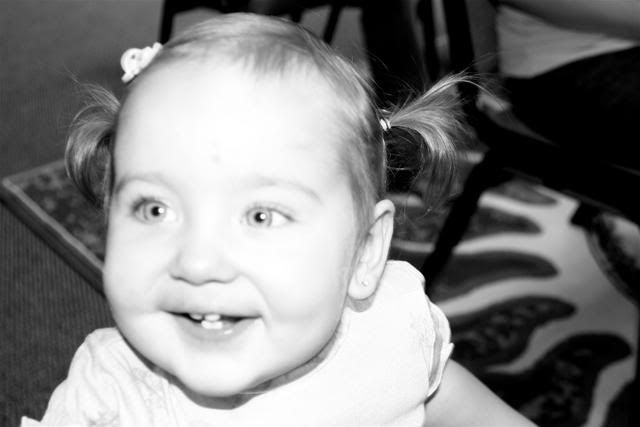 Mohawk gal.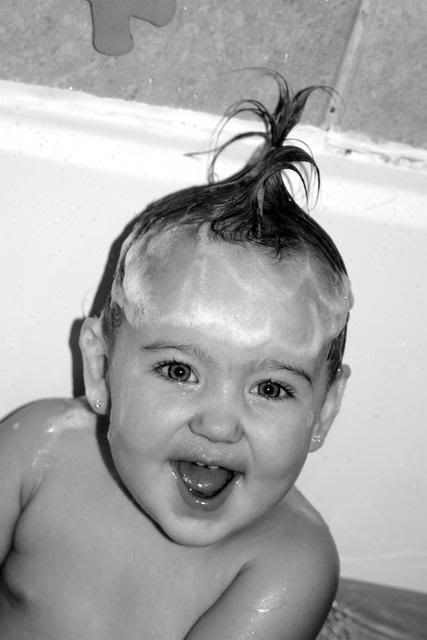 bathtime animals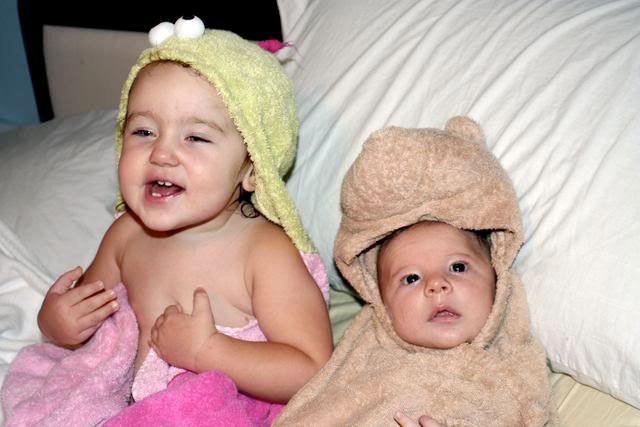 Our little cubby bear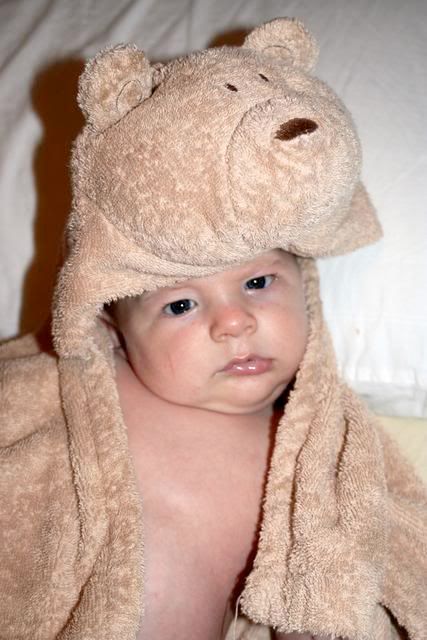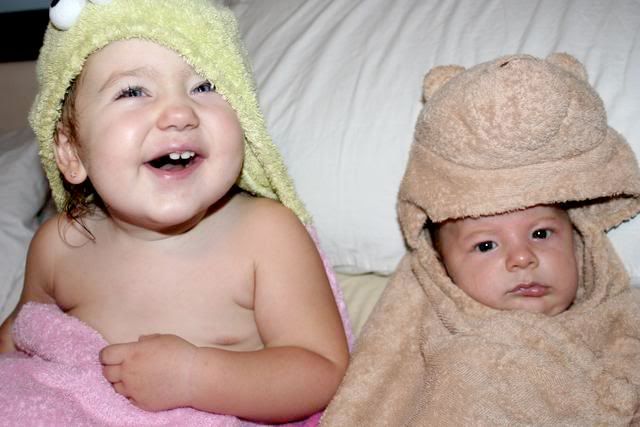 Adeline just LOVES reading these days!! Here's Daddy reading to his kiddies.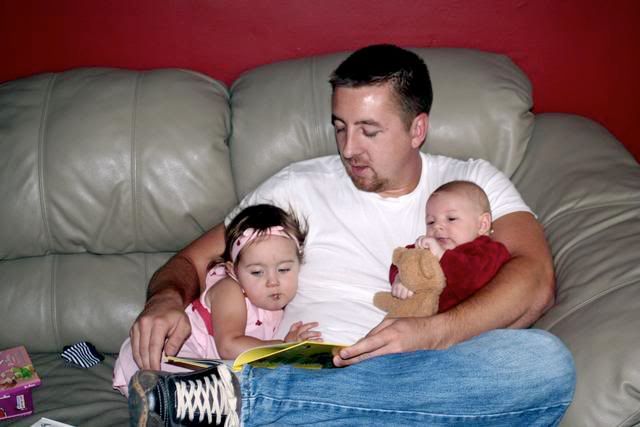 Our little stinker wearing her daddy's shoes.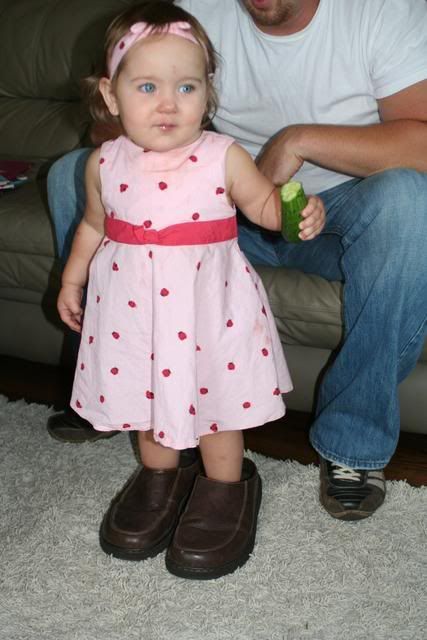 and snuggling with her brother.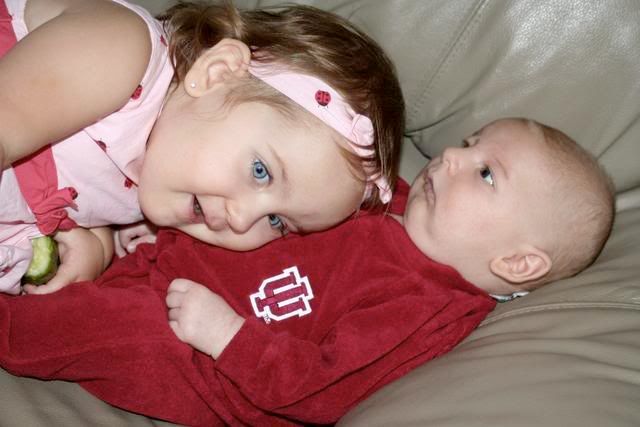 And since its Sunday.....
Go Bears!!
:) (this outfit is 6/9 month)
More soon!