For those of you who can't comment its because we switched over to the "beta blogger" system.
If you'd like to comment
you can type your comment in the box and instead of signing in under your blogger name click the "other" option and type your name in. Sorry for the complications - its Bipin's fault.
Addy
loves
Ajai. So far she has one girl cousin (Sadie) and one boy cousin (Ajai).... all we need now is a cousin on the Worthington side!! ::ahem, Tara::
Here is Ajai from our trip to the splash pad a couple of weeks ago:
and holding John Michael at his house for dinner last week. He did a great job holding JM and Addy loved playing with him all night.



Adeline still gives "doggy kisses" with her mouth wide open and her tongue hanging out... unfortunately when she went to give John Michael a kiss the other day she was also eating a green pepper.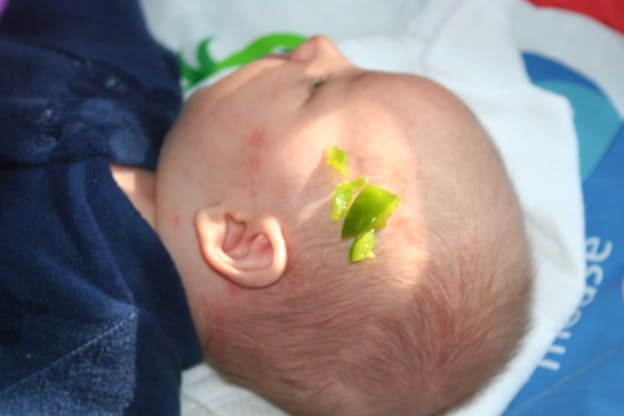 Feeling ambitions last week (and in a massive hurry) I bathed them both at the same time. I put Addy in the bathtub and washed her off and then while she was playing I bathed John Michael in the sink. I thought it was a crazy idea but it ended up working out wonderfully! I think I'll do it more often.





John Michael holds his head up quite a bit when you're holding him on your shoulder. Tummy time isn't quite as consistent with holding his head up but he's so curious when he's up on our shoulder that he's constantly looking around.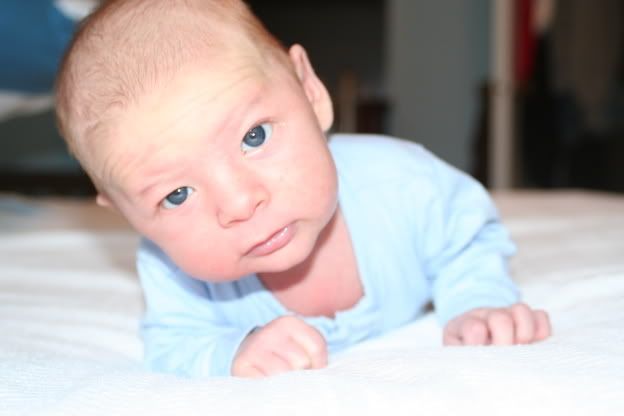 We've affectionately nicknamed this next expression as "The Look." She is giving it more frequently now.... sometimes when she's angry or annoyed but also when she's concentrating.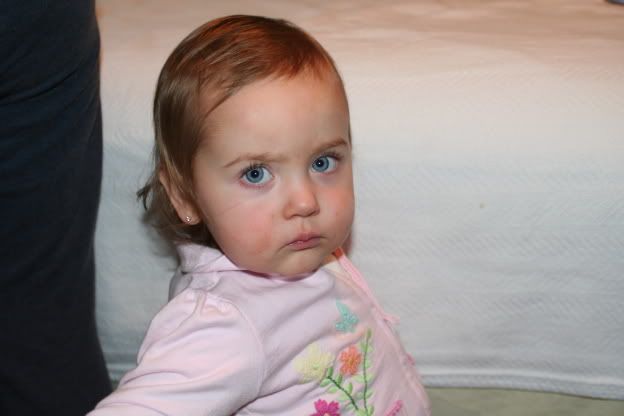 Pardon the booogers but I thought this picture made him look chunky. He's not really that chunky but we are amazed at how long he is. His 0-3 clothes are going into storage every time we do laundry.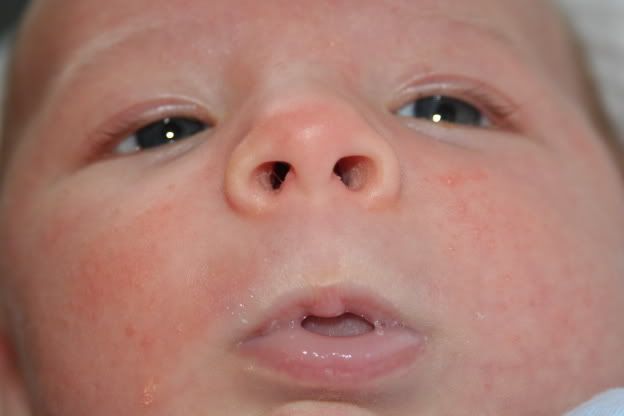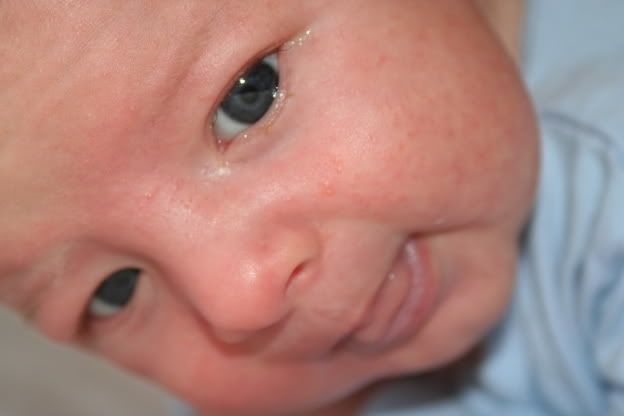 Addy's downtime usually consists of reading books but she was so crabby the other day I put an Elmo DVD on my computer. She doesn't see TV nearly as much since we put the TV that was on the main level upstairs. She was mesmerized.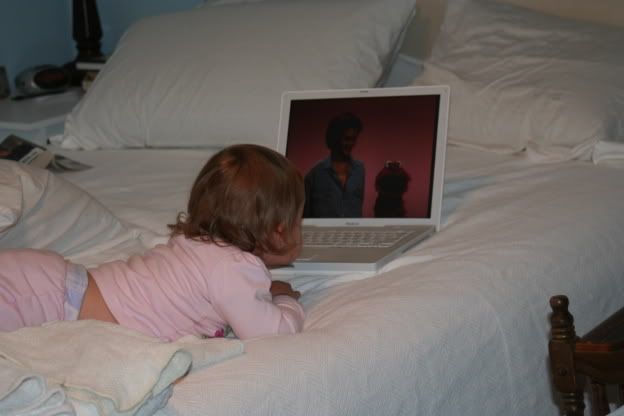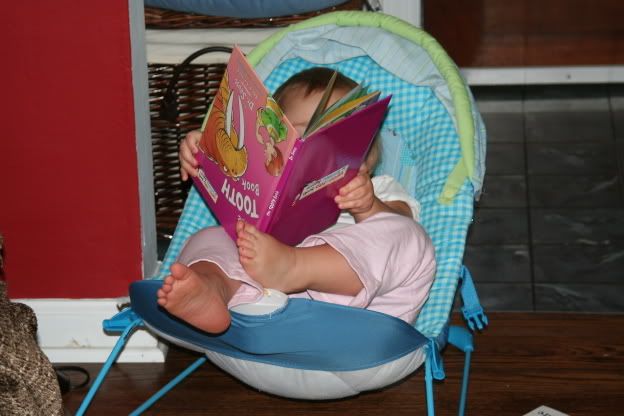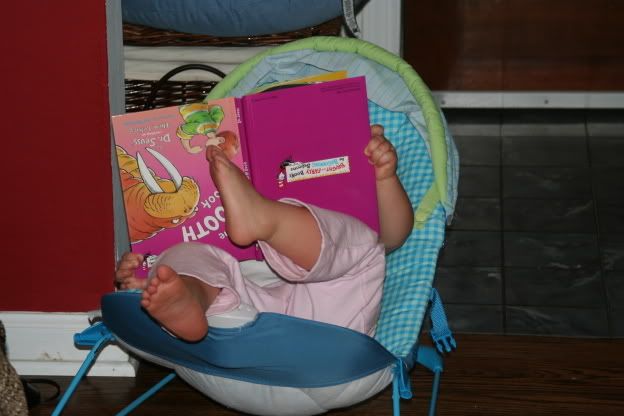 More soon!!